One of the things that I love about going to the farmer's market and belonging to a CSA is the introduction of new foods. My father was born and raised in Montana - almost everything we ate when growing up was either beef or fish based and standard veggies: broccoli, beans, potatoes, iceberg lettuce, etc.

When I went to college I became a little more adventurous in my food choices: artichoke hearts, sundried tomatoes, feta cheese all became part of standard fair. However, I was still pretty naive about many of the foods available. So, before this summer, I had never seen a red beet, used kale, or cooked with parsnips. This week I received each of those items and have cooked with them.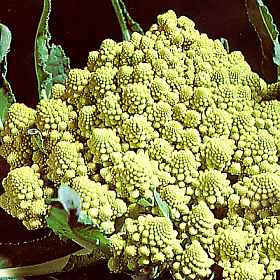 Kale - great sauteed. High in iron!
100-mile Thanksgiving
So, I have some ideas for our Thanksgiving meal. All local.

Turkey
(summer hill family farm in Lanesboro has organic + free-range. )
Stuff with local apples (
http://www.appleridgeorchard.com/
).
maple butter and thyme (all local) on and under skin.
Celeriac and Potato Puree
(potatoes, celeriac, rosemary, butter, milk, stock)
potatoes, celeriac, and rosemary from our CSA Rock Spring Farm (
http://www.rsfarm.com/)
milk from Kappers' Big Red Barn (
http://www.the-land.com/story.php?storyid=2340
)
Sauteed Kale
kale, garlic (again from CSA)
olive oil and balsamic vinegar (on hand)
Stuffing
Apples, homemade bread, thyme, sausage (Shady Hills Farm)
Acorn squash
flavored with maple syrup
Pumpkin pie + Apple pie
all from local ingredients. The crust will be made with home ground wheat.
I have yet to find cranberries - I do know that there are some grown within this radius. I have yet to find them. I am not going to go out of my way.
I may try to find a local wine. My MIL is bringing Apple Cider (local from Chicago area).
I may add or remove items. However, I think we have almost everything covered. With the exception of salt, olive oil, vinegar, wheat berries, and a few spices, we are 100% local!